Locksmith in Norman, OK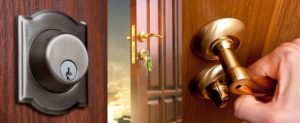 There are numerous locksmiths in Norman, OK, but OKC Locksmith is way up than the others in every aspect. We are quick, reliable, skilled, and certified. We offer round-the-clock locksmiths service, anywhere in Norman, Oklahoma. Whether you forgot the keys inside your car, or lost them on your way back home, OKC Locksmith is just a call away.
Whether you have the latest locking system installed at your home, or you drive a car with the rarest locking system, no job is out of our professionals' radius of abilities. We only hire well-trained and certified locksmiths who not only possess the basic techniques and knowledge, but use their presence of mind and apply on-the-spot tricks if and when required.
Here are some of the situations in which you may need to call a locksmith in Norman OK:
Auto & Home Lockouts- It is the one of the most common things that happen with many people everyday. When in a hurry, you tend to lock the car without taking out the keys. Home lockouts are, too, something that occur frequently with homeowners.
Lost Keys- Keys make their way to top of the list of easily lost things. They may slip out of your pocket, wash away into the swimming pool, and under high pressure may mold to another shape. In that case, calling a locksmith to get new keys is the only solution.
Lock Replacements- If you have shifted to a new house or office, the first and foremost thing that you must do is get all the locks replaced. It is important from safety point of view, as it ensures that the previous users of the house or office do not have access to the place.
Re-keying- It is an alternative to lock replacements. It is a procedure which lets you, with the help of a locksmith, change the keys while the locks remain the same. It is a low-budget alternative, and thus commonly availed by small business owners or tenants.
"We're here when you need us!"